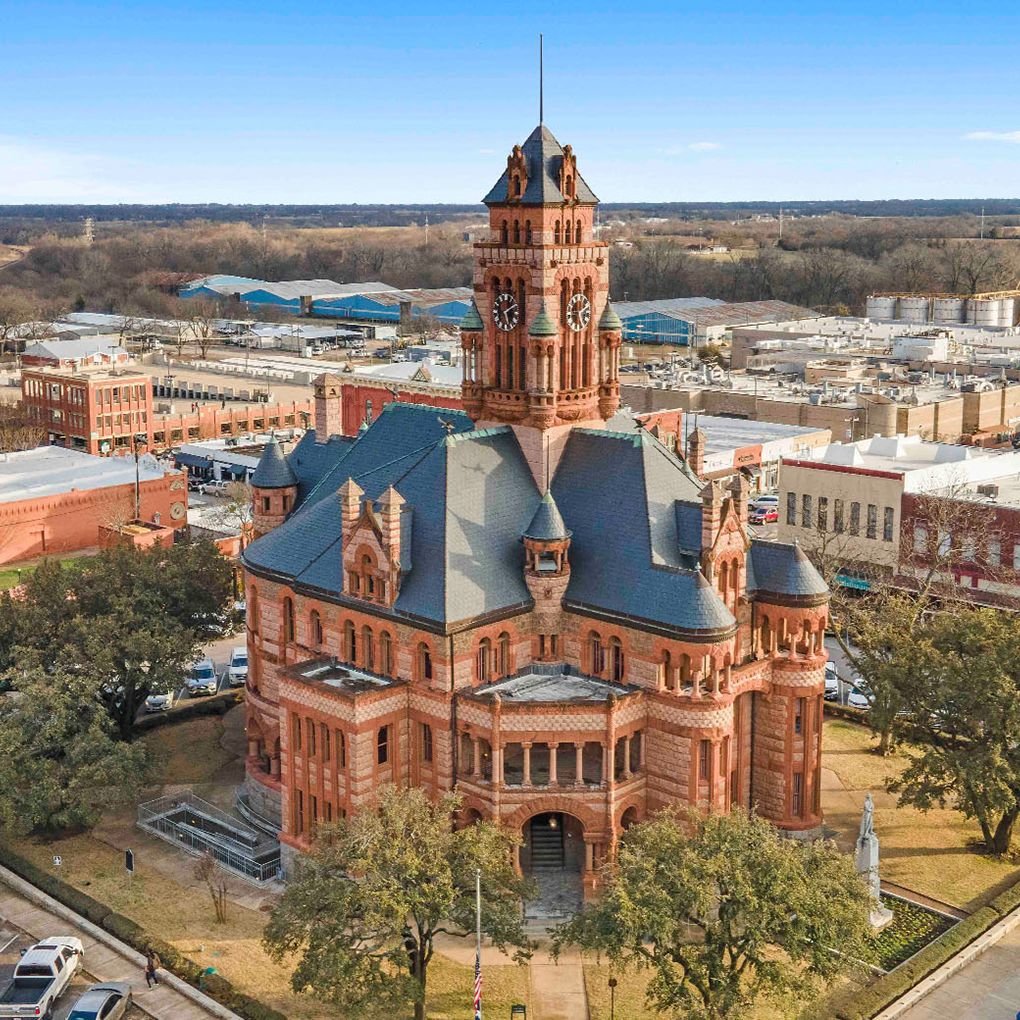 Supreme Lending is Here to Help our Waxahachie Neighbors
A member of our dedicated team can get you started on your home financing journey and answer any questions you have about the home purchase or refinancing process.
Homeownership in Waxahachie, Texas
What do residents love about Waxahachie, Texas? For one thing, the city received an A+ rating for cost, according to Citytistics. Living in Waxahachie has a surburban feel, which is great for families. Supreme Lending is a local mortgage lender in Texas, and we can help first-time homebuyers achieve their dream of homeownership. Here are a few stats about Waxahachie that might be of interest to new or current residents:
2023 Waxahachie Projected Population

38,019

April 2023 Median Home Listing Price

$383K

Percentage of Growth in Waxahachie in the Last Five Years

18.2%

Total Number of Schools in Waxahachie (Public and Private)

39
Ellis County
Supreme Lending—Mortgage and Home Loan Provider Serving Texas
Did you know that Waxahachie is the Crape Myrtle Capital of Texas? The flowers line the historic streets each summer. As your local Texas mortgage lender, whether you are a first-time homebuyer ready to buy a home in Waxahachie or you are looking to refinance your current mortgage, we are the company to call. As your local mortgage lender, our lending process is simple. Our team of Texas mortgage professionals has the expertise to help you achieve your home financing goals. You'll have the guidance you need, and our friendly home loan specialists will do whatever they can to make your home loan journey a positive experience. With 20+ years of experience, Supreme Lending is one of the top mortgage lenders in Texas. We will always have your best interest in mind.
Financing Options for First-Time Homebuyers in Waxahachie
As a first-time homebuyer in Waxahachie, you may want expert help weighing the pros and cons of the various mortgage programs. Supreme Lending is here for that. Is a Conventional loan your best bet? Or maybe you should consider a government-backed mortgage, like a FHA loan or VA loan? Let's take a look at a few of the differences between these home loan types:
Conventional Home Loan

Typically, over the long haul, a borrower will save more money on a Conventional loan over an FHA loan. This loan type rewards good credit with lower interest rates and offers low down payment options.

FHA Home Loan

FHA loans are easier for some borrowers to qualify for because of the more lenient qualifying guidelines. This is possible because the loans are backed by the Federal Housing Administration (FHA). These home loan types also have low down payment options.

VA Home Loan

The U.S. Department of Veterans Affairs (VA) provides this benefit for those who have served or are serving in the military. The VA guarantees purchases for qualified veterans, which enables lenders to offer these loans with little or no down payment.
Contact Us to Get Prequalified
We are committed to delivering a SUPREME homebuying experience.
Mortgage Refinance Loans for Waxahachie Homeowners
For our current Waxahachie neighbors looking to refinance, Supreme Lending has attractive loan programs for your individual situation. Our mortgage professionals can explain everything you need to know about the refinance process. You can count on us to find the best option for your goals.
Is your goal to cash in on home equity?

A cash-out refinance allows homeowners to use your equity to pay off high interest debt, make remodeling updates, or even to pay for a child's education.

Is your goal to lower your interest rate or monthly payment?

This is a common goal for a refinance. We can provide a scenario for you to see if this works for your individual situation.

Is your goal to change your loan term?

Some of our mortgage refinance customers are looking to change the length of their loan term. Going to a shorter term, like a 15-year term, can have interest-saving benefits.
Texas Mortgage and Home Loan Specialists
Waxahachie's delightful downtown combined with Texas charm make it a unique place to live. A local mortgage lender, Supreme Lending is here to help our Texas neighbors with their homeownership goals. We help first-time homebuyers and current homeowners throughout Texas. We are proud to be one of the most highly respected home loan providers in the state. We know how to navigate the complex lending market. We are here to put your mind at ease. To learn more about how Supreme Lending can serve you, or to start shopping for individual or family home loan solutions in Texas, contact us today.