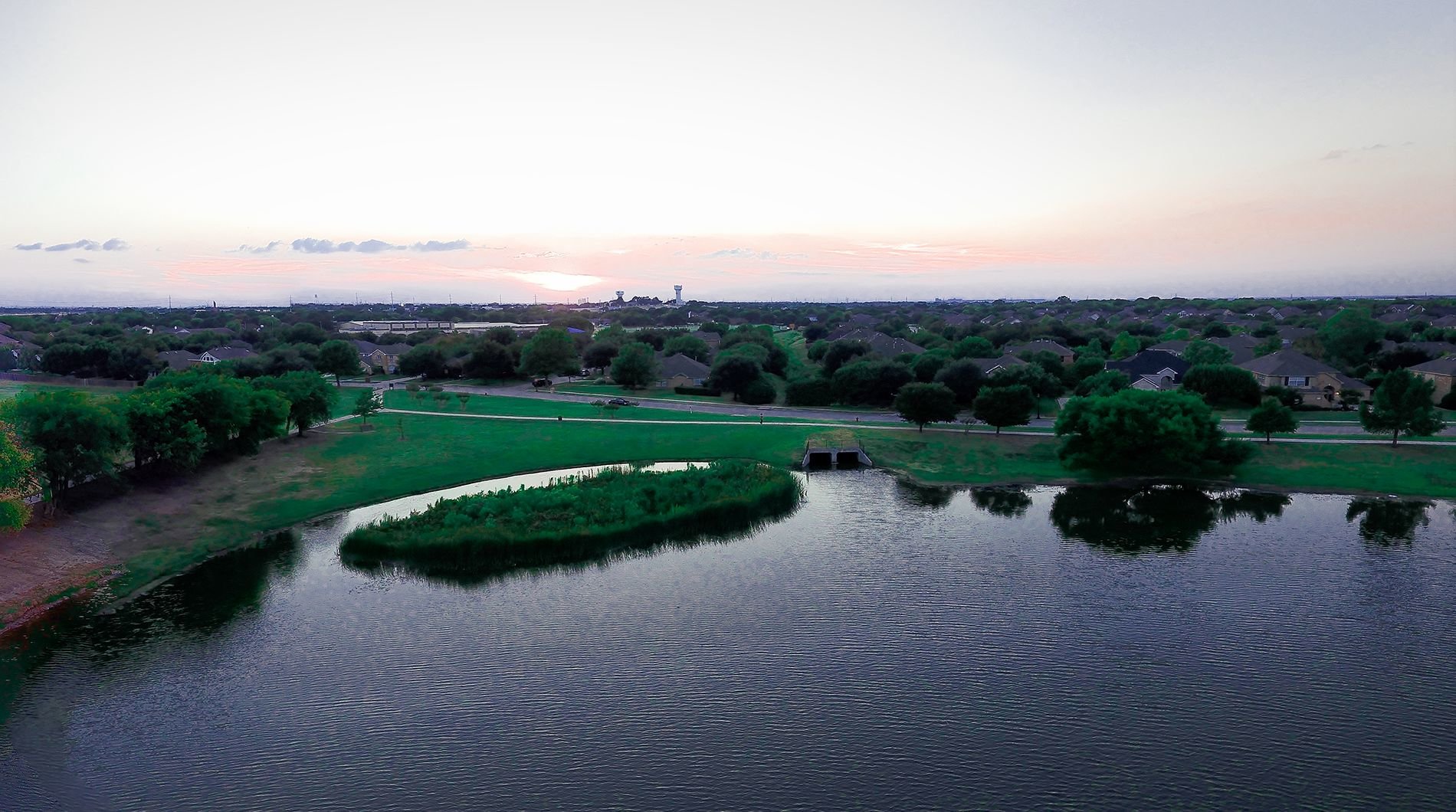 Supreme Lending is Here to Help our Trophy Club Neighbors
A member of our dedicated team can get you started on your home financing journey and answer any questions you have about the home purchase or refinancing process.
Homeownership in Trophy Club, Texas
Trophy Club is one of the first master-planned communities in Texas. The city features over 1,000 acres of parks, championship golf courses, and easy access to Lake Grapevine via boat launch. If you are passionate about golfing, boating, biking, or hiking, and you are looking for a Texas community to call home, Trophy Club is a great choice. The mortgage professionals at Supreme Lending have been serving first-time homebuyers and homeowners in Trophy Club since 1999. Here are some additional facts about Trophy Club that you may find helpful as a future or current resident:
2023 Trophy Club Population

13,843

April 2023 Median Home Sale Price

$730K

Trophy Club's Rate of Growth Since 2000

113.5%

Total Number of Schools in Trophy Club (Public and Private)

6
Tarrant and Denton Counties
Trophy Club, Texas Home Loans and Refinancing
The recreational amenities offered by Trophy Club, in addition to its proximity to the Dallas-Fort Worth metroplex, have facilitated substantial population growth. If you are looking for the perfect home loan in Trophy Club, look no further than Supreme Lending, your local mortgage lender. Supreme Lending has a wide array of home loan and mortgage refinance programs to meet your needs. We have helped countless Texas customers with their mortgage needs, and we look forward to showing you how our philosophy of building customers for life can benefit you in the home loan process. By offering fast and friendly service, we generate positive referrals from previous customers and local real estate professionals. We work closely with our clients, assisting them through every stage of the process. Whether you are a first-time homebuyer or an experienced borrower, we are confident you will soon recognize why we're a leading local mortgage lender in Texas.
Loans for First-Time Homebuyers in Trophy Club, Texas
Taking the first step of purchasing your first home can be nerve-racking, but it doesn't have to be. When you work with the mortgage professionals at Supreme Lending, you will be surprised at how simple the home loan process can be. Supreme Lending has a variety of first-time homebuyer loans to choose from. For our customers looking for a low-down payment option, an FHA, VA, or USDA loan might be a good fit. For other borrowers, a Conventional loan might be a better fit. Here is some additional general information on common loan types for first-time homebuyers:
Conventional Home Loan

A Conventional home loan may be a good fit for a first-time homebuyer if you have better than average credit. Your good credit score can qualify you for a more competitive interest rate in addition to a lower down payment.

FHA Home Loan

An FHA home loan may be a good fit if you don't have perfect credit or a lot of money to put down. Supreme Lending offers FHA home loans with a minimum credit score of 580.

VA Home Loan

A VA loan will likely be the best fit if you are a veteran or active-duty service member. There is no down payment requirement on a VA loan, and Supreme Lending offers VA home loans with a minimum credit score of 580.
Contact Us to Get Prequalified
We are committed to delivering a SUPREME homebuying experience.
Refinance Loans for Homeowners in Trophy Club, Texas
At Supreme Lending, we understand that every Texas homeowner has a unique situation and set of needs for a refinance on their home. Our strategy is simple: every day we do our very best for every customer to meet those needs. We will take the time to review all your home loan options with you to ensure that you consider the most important factors before making a mortgage refinance decision. Whether you hope to improve the interest rate compared to your current mortgage, reduce your monthly payment, or pull equity out of your home, we will be there to help every step of the way.
Improve your interest rate.

One of the most common reasons for a refinance is to improve the interest rate. If your financial situation has improved since your original home loan, we can look at options to help you achieve this goal.

Reduce your monthly payment.

There are several different ways this goal can be achieved, including removing private mortgage insurance (PMI) for borrowers with enough equity, or extending the term of the mortgage. Improving the interest rate can also help with reducing your monthly payment.

Pull equity out of your home.

Another common reason for a refinance is to use the funds to pay off higher-interest debts. By doing this, you may be able to reduce the amount you pay in interest each month and potentially pay off your new mortgage more quickly.
Your Trusted Local Mortgage Lender in Trophy Club
At Supreme Lending, we personalize the mortgage process by providing timely and informed communication with our customers. We take the time to get to know you and understand your homeownership goals. Based on your individual needs and qualifications, we find the best mortgage solution for your needs. When you trust our mortgage professionals to assist you with getting a mortgage in Trophy Club, you will have our extensive experience behind you, working toward ensuring success in achieving your goals. We have a long list of satisfied borrowers that we are proud to call customers for life and we look forward to the opportunity to serve your home financing needs. Contact us today to speak directly to one of our Texas mortgage professionals, or to get started on your loan application today.