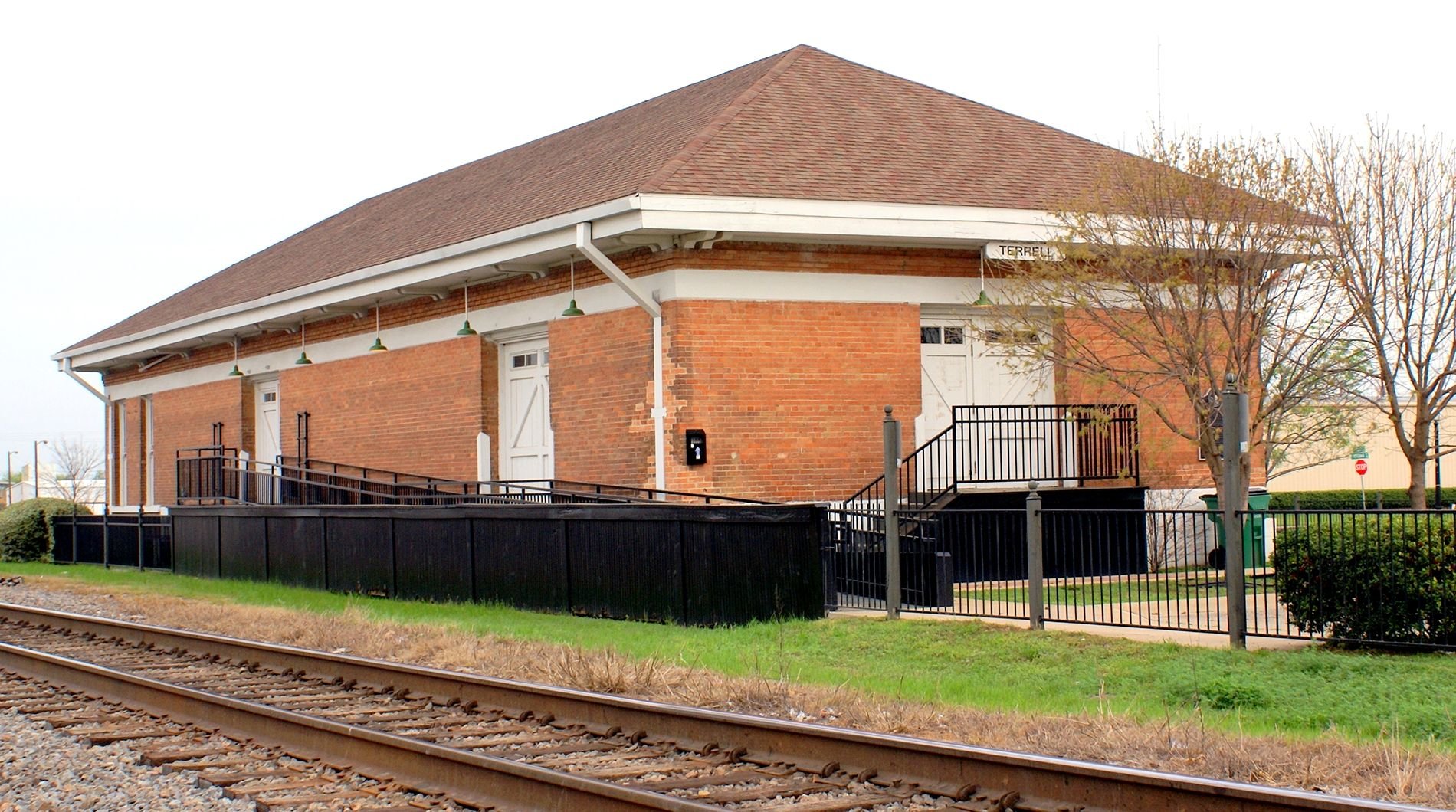 Supreme Lending is Here to Help our Terrell Neighbors
A member of our dedicated team can get you started on your home financing journey and answer any questions you have about the home purchase or refinancing process.
Homeownership in Terrell, Texas
Originally developed as a railroad town, Terrell, Texas, has expanded well beyond its original roots and has become a popular area to move in the DFW metroplex. Located just 32 miles east of downtown Dallas, Texas, the city offers a small town feel with the benefit of being close to a major city. At Supreme Lending, our roots also began in Texas. Our mortgage professionals have been helping first-time homebuyers and current homeowners reach their homeownership goals for over 25 years. Here is a little more information about Terrell that future or current residents may find of interest:
2023 Terrell Population

20,838

April 2023 Median Home Sale Price

$265K

Terrell's Rate of Growth Compared to Similarly Sized Cities Since 2000

71%

Total Number of Schools in Terrell (Public and Private)

24
Kaufman County
Supreme Lending—Your Go-To Lender in Texas
One of the big reasons Terrell has become an attractive place to call home for first-time homebuyers and current homeowners is the comparatively low cost of housing. Terrell's housing expenses are 34% lower than the national average, making it an affordable place to live. If you are looking to purchase or refinance a home in Terrell, Texas, you have countless mortgage lenders to choose from. The key is finding a lender that can best help you achieve your goals. As your local mortgage lender, you can expect outstanding value and a highly personalized level of service with Supreme Lending. You can also expect a wide range of home loan options to choose from. We believe in treating our customers like family, always looking out for your best interests. Whether you are planning to purchase, or you are looking for a mortgage refinance, our unique approach has helped us become a preferred mortgage lender in Texas.
Texas Mortgage Professionals First-Time Homebuyers Can Trust
We understand that obtaining a home loan can seem like a daunting task to a first-time homebuyer. Having helped thousands of customers become homeowners, we know that great communication during the home loan process is key. It helps to work with a local mortgage lender like Supreme Lending. Not sure what the best type of home loan is for you? That's why are here, to answer your questions, explain your options, and help you choose the program that makes the most sense for you. Here is a high-level overview of common loan types:
Conventional Home Loan

Conventional home loans are the most common home loan type. These types of home loans favor borrowers with great credit with benefits such as a lower interest rate and low-down payments.

FHA Home Loan

FHA home loans are common for first-time homebuyers with average or less-than-average credit. These government-backed loans offer benefits such as more relaxed qualification standards.

VA Home Loan

VA home loans are common for active-duty service members and veterans. These government-backed loans offer benefits such as no down payment requirement and competitive interest rates for those that qualify.
Contact Us to Get Prequalified
We are committed to delivering a SUPREME homebuying experience.
Providing Expert Assistance for Home Loan Refinancing
If your refinance goal is to get a better interest rate and more favorable terms, we can work with you to achieve your goal. If you have established equity in your home, we may be able to assist you with eliminating private mortgage insurance (PMI). If you want to pay off your house in Terrell more quickly, we have solutions for that as well. If you would like a cash-out refi, we have a variety of loans that can help. Whatever your reasons for exploring a refinance loan, Supreme Lending is here to provide the answers and assistance you need. Here are some common reasons for a mortgage refinance:
Obtain more favorable terms.

One of the most common reasons for a refinance is to obtain a better interest rate and more favorable terms. If your financial situation has improved since your original mortgage, you may be able to qualify for better terms and lower your monthly mortgage payment.

Eliminate private mortgage insurance.

If you have established enough equity in your home, eliminating private mortgage insurance may make sense for you. This can also help with lowering your monthly mortgage payment.

Cash-out home equity.

The equity in your home can be used as a source of cash. You can use this cash however you like—to make updates to your home, to pay off higher interest debt, or even to pay for a child's education.
Supreme Lending at Your Service in Terrell, Texas
At Supreme Lending we can help buyers at every price point. If you are a first-time homebuyer, we have low- and no-down payment options that can help you in becoming a new homeowner. If you are a current homeowner, we have refinance options to meet your needs. We simplify the home loan process for our customers, making it both quick and easy to get your home closed. We are committed to being extremely thorough in explaining the process every step of the way. Supreme Lending is proud to be Texas' local mortgage lender. If you would like to learn more about our company or discuss your needs for refinancing or purchasing a home, contact our mortgage professionals today for more information.