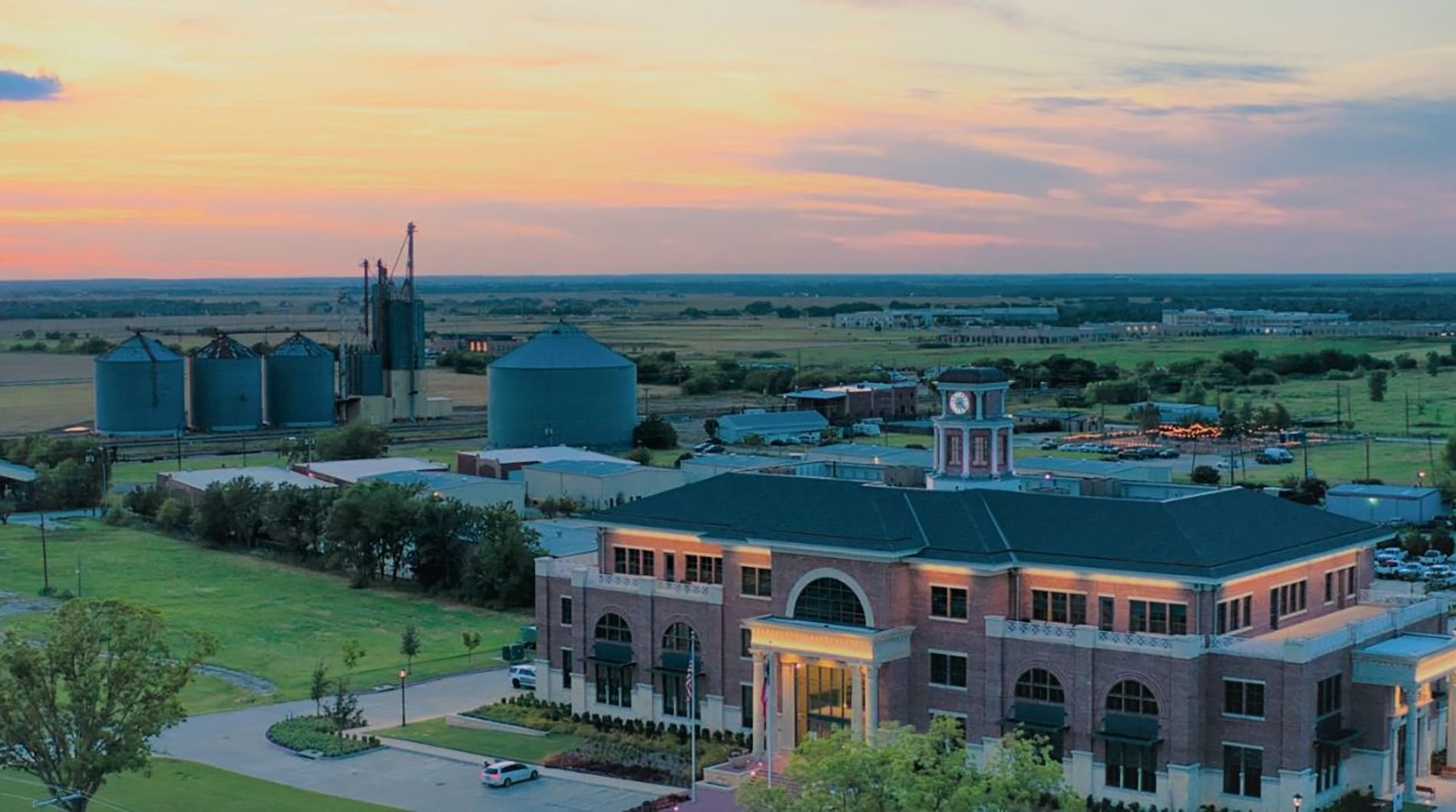 Supreme Lending is Here to Help our Prosper Neighbors
A member of our dedicated team can get you started on your home financing journey and answer any questions you have about the home purchase or refinancing process.
Homeownership in Prosper, Texas
Prosper, Texas, was recently recognized as one of the best suburbs to raise a family in the Dallas-Fort Worth area. At one time known as an area for farming cotton and corn, Prosper has developed into a sought-after community to call home due in part to the award-winning master-planned neighborhoods. Once you've made the decision and found the right home for you, determining the right home loan should be an easy task. That is where the mortgage professionals at Supreme Lending come in. As your local mortgage lender in Texas, our goal is to make the journey to owning a home a smooth transaction. Here are a few additional details about Prosper for current and future residents:
2023 Prosper Population

41,752

April 2023 Median Home Sale Price

$830K

Prosper's Rate of Growth Since 2020

35.3%

Total Number of Schools in Prosper (Public and Private)

18
Collin and Denton Counties
Tailoring Our Services to Meet Your Homeownership Goals
Residents of Prosper enjoy the unique blend of living in a tight-knit rural community with access to big-city amenities located close by. If you are planning to purchase a home in Prosper, or if you need to refinance your current home, let Supreme Lending help find the right home loan for you. Our mortgage professionals collaborate with borrowers of all types, tailoring our services to meet their specific needs and goals. Whether you are a first-time homebuyer, or an experienced homeowner, we work hard to take the hassle out of the home loan process. Supreme Lending began with its roots in Texas. As a local mortgage lender, we have decades of experience in the Texas lending market. We are confident while working with us, you will soon recognize why we are a leading lender in Texas.
Highly Personalized Level of Service for Prosper First-Time Homebuyers
The Supreme Lending team is here to take the guesswork out of getting a mortgage. We start by taking the time to listen to you, so we can understand your homeownership objectives and needs as a first-time homebuyer. Then we will do what it takes to get your home loan closed quickly without any hiccups. We understand that purchasing a home will have an impact on your financial health, both now and in the future. This is why our mortgage professionals will treat you to a highly personalized level of service. Here are some common loan types that might best fit your situation as a first-time homebuyer:
Conventional Home Loan

A Conventional home is often the best solution for first-time homebuyers with better-than-average credit. Your good credit can potentially earn you better loan terms, such as a lower interest rate.

FHA Home Loan

An FHA home loan may be the ideal solution if you need more flexibility with meeting lending requirements. Because these loans are back by the Federal Housing Administration, requirements are more lenient for first-time homebuyers.

VA Home Loan

If you are an active-duty service member or veteran, a VA home loan will likely be the best solution for you. VA home loans offer competitive rates compared to other mortgage types, as well as no down payment requirement.
Contact Us to Get Prequalified
We are committed to delivering a SUPREME homebuying experience.
Refinance Solutions for Current Homeowners in Prosper, Texas
Just as Supreme Lending can help with financing a new home purchase, our mortgage professionals are ready to help you with a mortgage refinance in Prosper. As a homeowner, you may be looking for a better interest rate or improved loan terms. Or perhaps you have built enough equity in your current home that you want to do a cash-out refinance to remove private mortgage insurance (PMI), or to make home improvements, like adding a pool. Whatever your reason for a mortgage refinance, our team of seasoned professionals can find the home loan you are looking for.
Improved loan terms.

There could be an opportunity for you to lower your interest rate and reduce your monthly payment. If your credit profile has improved since your original mortgage, we can assess your situation and see if you qualify for better loan terms.

Remove private mortage insurance.

If you have built enough equity in your home since your home purchase, there could be an opportunity to remove private mortgage insurance, which will also help reduce your monthly payment. Our mortgage professionals can assess if it makes sense for you to refinance to remove PMI.

Use equity to make home improvements.

If you have been dreaming of adding a pool to your Prosper home, or any other type of home improvement, you can use the equity you've built in your home to fund the upgrades. Our mortgage professionals can help you determine if this could be a sensible solution.
Committed to Five-Star Service for Our Texas Customers
Supreme Lending is a full-service mortgage provider in Texas. We have access to hundreds of mortgage options to choose from. We can find the best-fit loan program for your Prosper home among these options, so that you can realize your goals of becoming a homeowner in a way that best fits your budget and needs. Our reputation as a local mortgage lender is important to us. We are committed to providing five-star service to our customers. Our goal is to build long-term relationships with our Texas customers, so they become customers for life. When you are ready to take the first step in the home loan process, either as a first-time homebuyer or a homeowner looking to refinance, call on us. Our team of friendly and helpful Texas mortgage professionals look forward to helping make your homeownership dreams come true.