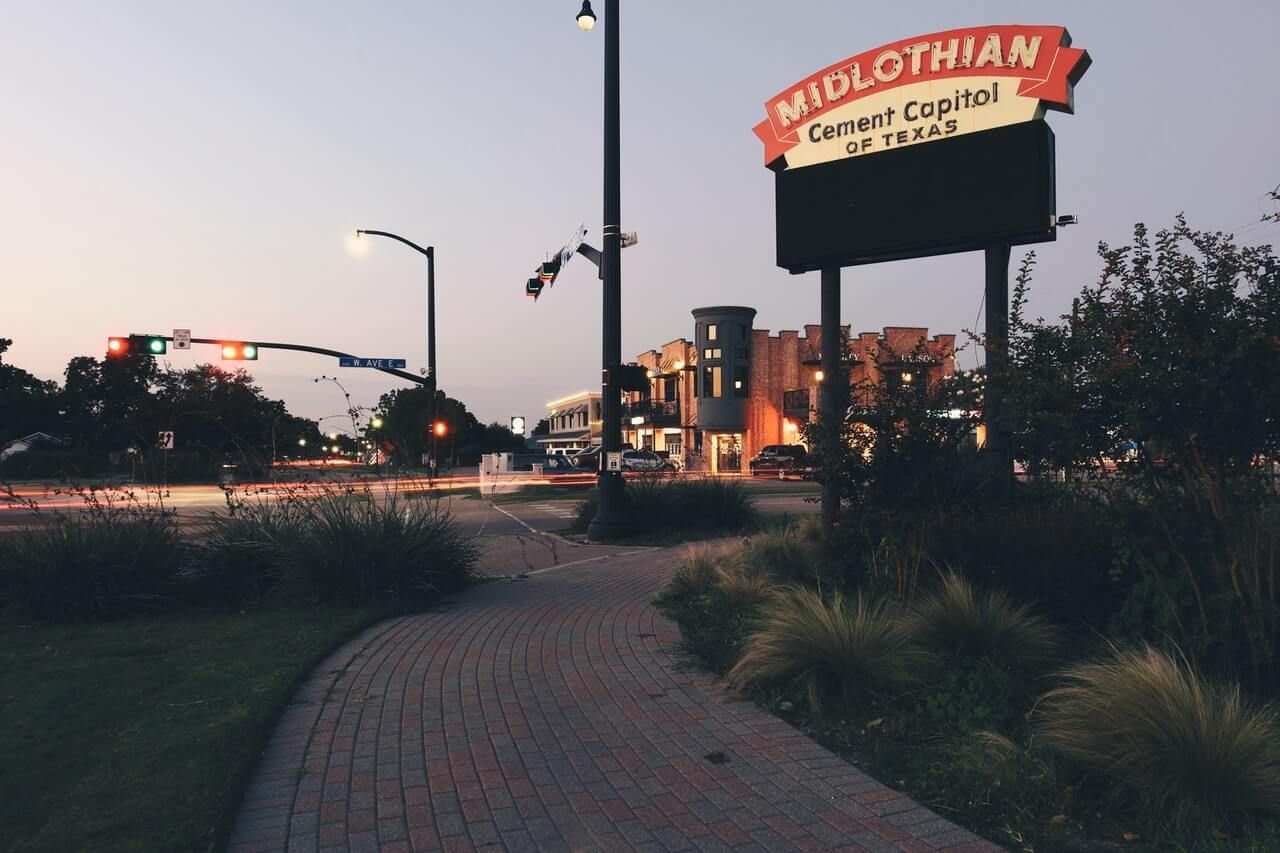 Supreme Lending is Here to Help our Midlothian Neighbors
A member of our dedicated team can get you started on your home financing journey and answer any questions you have about the home purchase or refinancing process.
Homeownership in Midlothian, Texas
If you are a first-time Texas homebuyer or if you are considering a move to Midlothian, we can help. We also help existing homeowners with their mortgage refinance needs. Here are some stats that might be of interest as a new or existing Midlothian resident.
2023 Midlothian Population

40,184

April 2023 Median Home Listing Price

$485K

Midlothian Rate of Growth Since 2000

278.2%

Total Number of Schools in Midlothian (Public and Private)

21
Ellis County
Mortgages and Refinance Loans in Midlothian, Texas
Residents of Midlothian cite that the large-lot, rural feel is the reason they love living there. Many families and young professionals are attracted to Midlothian and most residents are homeowners. Supreme Lending is your local neighborhood lender in Midlothian, Texas, and we'd love to help you on your homeownership journey. Did you know that Midlothian was rated number two in best places to raise a family in Ellis County? We specialize in helping Texas homeowners, and matching residents in need of home financing with the best lending program is our niche. Our team of mortgage professionals at Supreme Lending is one of the best you will find, especially for first-time homebuyers. We will show you how easy it can be to get a home loan that works for you.
Loan Programs for First-Time Homebuyers in Midlothian, Texas
For some first-time Texas homebuyers, a conventional loan is the ideal choice. Conventional loans are offered directly by a private lender. For others homebuyers a mortgage that's insured by a government agency makes better sense. These loan types include an FHA loan, VA loan, or USDA loans. We can find and customize a lending solution that fits your specific mortgage financial situation. Here is quick look at some of the benefits of each loan type offered by Supreme Lending.
Contact Us to Get Prequalified
We are committed to delivering a SUPREME homebuying experience.
Mortgage Refinancing Programs for Midlothian Homeowners
In addition to home loans for first-time homebuyers, Supreme Lending offers refinance loans to help homeowners meet their refinance goals. These home loan types include FHA, VA, USDA, or conventional loans and cash-out refinancing. We can help you achieve any of these goals, and with Supreme Lending as your local mortgage lender, you can feel confident in your refinance decision.
Lower interest rate.

If you refinance your Midlothian home, could you secure a lower interest rate or lower mortgage payments?

Remove PMI.

Many Texas homeowners refinance in order to get rid of private mortgage insurance (PMI). This is also another way to lower your monthly mortgage payment.

Cash-out refinance.

If you are thinking about a cash-out refinance to free up some cash, we can look at the right type of mortgage refinance for you. You can use equity from your home to consolidate debt or put the cash towards renovations.
Experience the Supreme Lending Difference
Located on the a unique limestone reserve, Midlothian is a hub for the cement industry in North Texas with three separate cement production facilities and a steel mill. As a local mortgage lender, Supreme Lending has been helping Texas first-time homebuyers and homeowners realize their dreams for more than 20 years, and we've grown to become a leading Texas lender. We understand the local Midlothian lending market, and we are committed to making the home loan process a positive experience. You'll enjoy personalized service throughout the journey. You'll partner with a local mortgage professional dedicated to finding the home financing solution to meet your needs and goals. We understand that communication is key to a successful partnership as your local mortgage lender. Contact us today to experience the Supreme Lending difference.