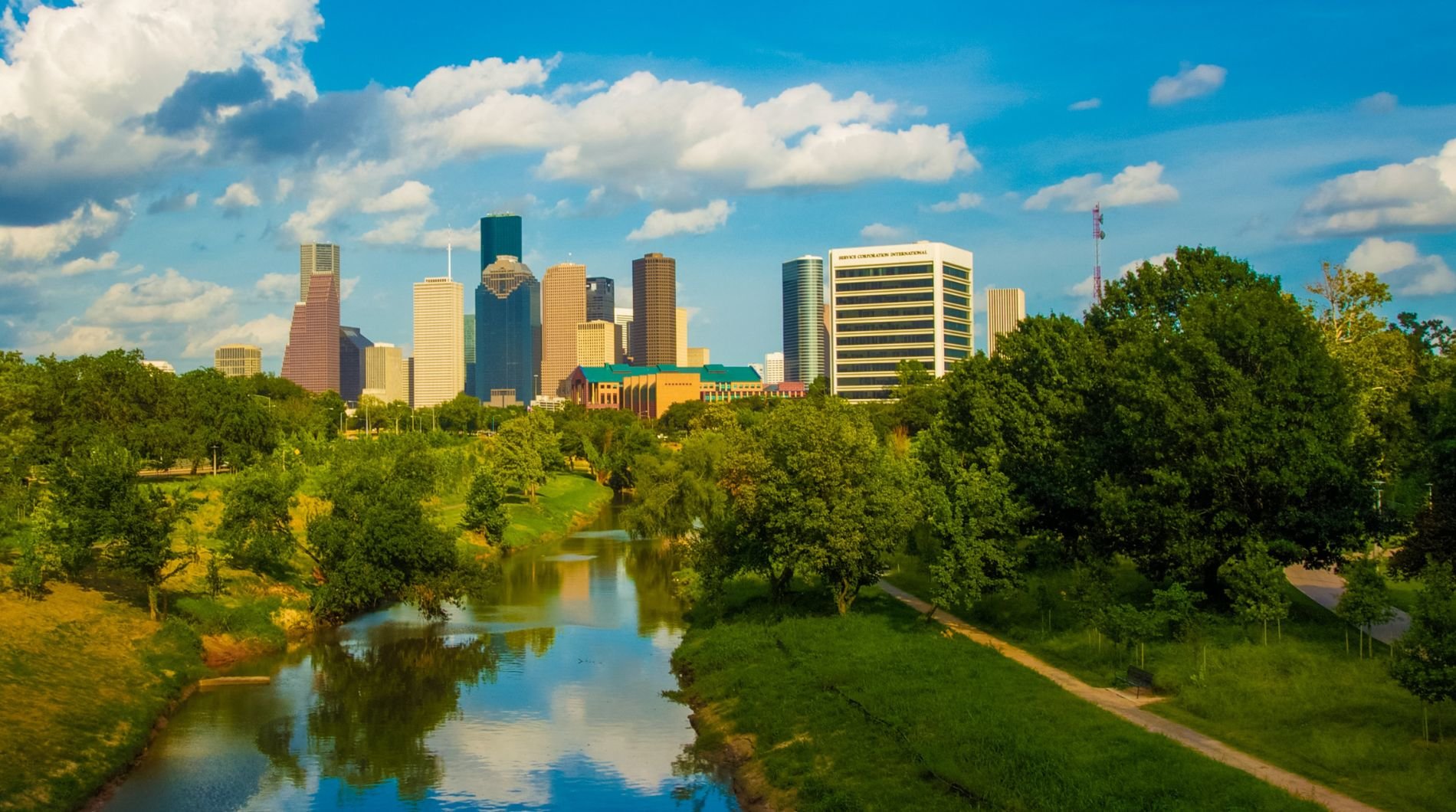 Supreme Lending is Here to Help our Houston Neighbors
A member of our dedicated team can get you started on your home financing journey and answer any questions you have about the home purchase or refinancing process.
Homeownership in Houston, Texas
What do residents love about Houston? It's the perfect mix of Southern hospitality and urban sophistication, making it an ideal choice for families. Supreme Lending is a local mortgage lender in Texas. We can help you turn your dream of homeownership into reality. Here are some key statistics about Houston that might be of interest to new or current residents:
2023 Houston Population

2,312,853

April 2023 Median Home Listing Price

$366K

Percentage of Growth in the Last 5 Years

4.8%

Total Number of Schools in Grand Prairie (Public and Private)

200
Harris County
Your Hometown Lender in Houston, Texas
Did you know that Houston boasts a diverse and vibrant culture, with a wealth of attractions and activities for residents and visitors alike? With an outstanding culinary scene, an impressive museum district, and professional sports teams, there really is something for everyone in Houston. As your local Texas mortgage lender, we are dedicated to helping you achieve your homeownership goals in Houston. Our lending process is straightforward, and our team of Texas mortgage professionals has the expertise to guide you through the home financing journey. Our friendly home loan specialists will ensure that your experience is positive and hassle-free. With over 20 years of experience, Supreme Lending is among the top mortgage lenders in Texas, and we always prioritize your best interests.
Financing Options for First-Time Homebuyers in Houston
Supreme Lending is continually adding new products to our portfolio in order to better serve our Texas customers. We offer everything from traditional Conventional home loans for homebuyers with a good credit score to FHA home loans which can be ideal for first-time homebuyers with less than ideal credit. If you're a first-time homebuyer in Houston, weighing the pros and cons of various mortgage programs is essential. Supreme Lending is here to help you with that decision. Here are some differences between different home loan types:
Conventional Home Loan

Over the long term, a Conventional loan can save borrowers more money compared to an FHA loan. It rewards good credit with lower interest rates and offers low down payment options.

FHA Home Loan

FHA loans are easier for some borrowers to qualify for due to more lenient guidelines, as they are backed by the Federal Housing Administration. These loans also offer low down payment options.

VA Home Loan

The U.S. Department of Veterans Affairs provides this benefit for those who have served or are serving in the military. Qualified veterans can obtain these loans with little or no down payment.
Contact Us to Get Prequalified
We are committed to delivering a SUPREME homebuying experience.
Texas' Choice for a Home Loan Refinance
For our current Houston homeowners looking to refinance, Supreme Lending offers attractive loan programs tailored to your individual needs. Our mortgage professionals can guide you through the refinance process and find the best option for your goals. Not sure if now is the right time to refinance? We can explore your options, explain the benefits of different loan programs, and help you determine when to make the leap. As your local mortgage lender, you'll have expert guidance throughout the refinancing process. Here are some common reasons our customers have for a mortgage refinance:
Tap into home equity.

A cash-out refinance allows you to use it to pay off high-interest debt, make home improvements, or fund education expenses.

Lower monthly payments.

Many homeowners choose to refinance to lower their interest rates or monthly payments, which can help save money over time.

Change of loan term.

Some homeowners opt to change the length of their loan term, such as switching to a shorter 15-year term for potential interest savings.
Make Supreme Lending Your Houston, Texas, Home Loan Provider
Houston's dynamic urban landscape and warm Texas charm make it a fantastic place to call home. As your local mortgage lender, Supreme Lending is dedicated to helping our Texas neighbors achieve their homeownership dreams. Our reputation as one of the most respected home loan providers in Texas comes from our ability to navigate the complex lending market. We are here to ensure that you have peace of mind throughout the home loan process. To learn more about how Supreme Lending can assist you or to explore individual or family home loan solutions in Texas, reach out to us today. Contact us to get a free prequalification and mortgage quote for a home loan that suits your needs.