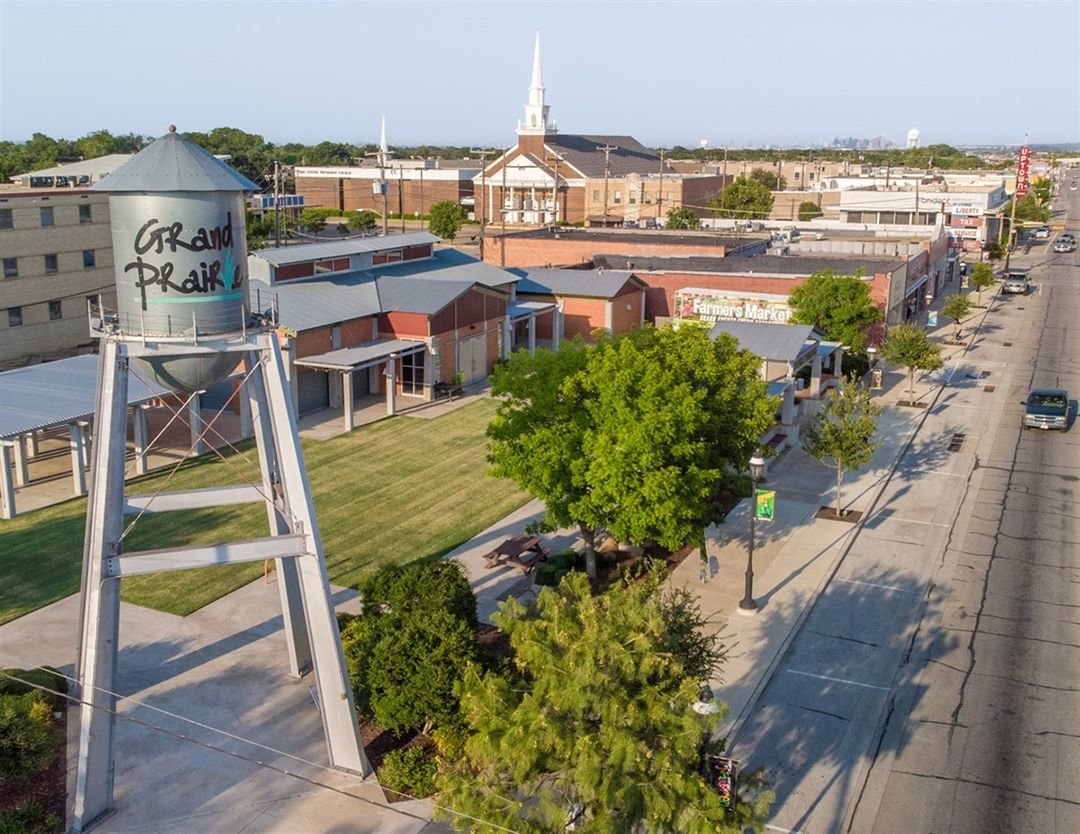 Supreme Lending is Here to Help our Grand Prairie Neighbors
A member of our dedicated team can get you started on your home financing journey and answer any questions you have about the home purchase or refinancing process.
Homeownership in Grand Prairie, Texas
Grand Prairie offers fantastic shopping, exciting outdoor opportunities, and world-class entertainment, making it a one-of-a-kind Texas town that is great for living in. Whether you need a new home or you're a homeowner considering a mortgage refinance on your current property, Supreme Lending is your preferred local mortgage lender in Grand Prairie, Texas. Here are a few stats about Grand Prairie for residents:
2023 Grand Prairie Population

199,395

April 2023 Median Home Listing Price

$350K

Rank of Largest Cities in Texas

17th

Total Number of Schools in Grand Prairie (Public and Private)

95
Dallas, Tarrant, and Ellis Counties
Your Hometown Lender in Grand Prairie, Texas
At Supreme Lending, we believe that when it comes to getting a home loan, the more information you have, the better decision you can make. Having the answers you need can help you make the right choice for your individual situation. Did you know that Grand Prairie is the seventeenth largest city in Texas? Grand Prairie was also ranked #5 in 2022 as a Best Place to Move in the USA by the New York Times. As your local mortgage lender, we can give you insight into the unique Texas lending market. And as trusted home financing and refinancing experts, we provide exceptional service to our customers. For almost quarter of a century, we have been helping Texas first-time homebuyers and current homeowners alike get the right mortgage for their needs. Supreme Lending and our team of mortgage professionals is ready to assist with finding the right home loan solution for you.
Home Loan Options for First-Time Homebuyers in Grand Prairie, Texas
Supreme Lending is continually adding new products to our portfolio in order to better serve our Texas customers. We offer everything from traditional Conventional home loans for homebuyers with a good credit score to FHA home loans which can be ideal for first-time homebuyers with less than ideal credit. Your Supreme Lending mortgage professional will review your financial situation and make every effort to find the home loan program that best meets your goals. Here is a quick look at some of the primary home loan types we offer:
Conventional Home Loan

Conventional home loans are offered with as little as 3% down for qualified buyers. It can be used to purchase a primary residence, second home, or rental property.

FHA Home Loan

If you qualify, your down payment on an FHA loan may be as low as 3.5%. An FHA home loan can be used to finance a single-family home, a condo, or manufactured home.

VA Home Loan

There is no down payment requirement for a VA home loan. A VA loan can be used to finance a single-family home, a condo, or manufactured home.
Contact Us to Get Prequalified
We are committed to delivering a SUPREME homebuying experience.
Texas' Choice for a Home Loan Refinance
Supreme Lending makes refinancing simple for Grand Prairie homeowners. Our mortgage professionals can help you decide which home loan program will help you achieve your homeownership goals. Not sure if now is the right time to refinance? We can explore your options, explain the benefits of different loan programs, and help you determine when to make the leap. As your local mortgage lender, you'll have expert guidance throughout the refinancing process. Here are some common reasons our customers have for a mortgage refinance:
Tap into home equity.

Refinancing your mortgage can give you access to your home equity to use as you wish, such as for making home renovations.

Lower monthly payments.

You may be able to secure a lower interest rate than your original home loan, which can lower your monthly payments.

Remove private mortgage insurance (PMI).

If you have more than 20% equity in your home, refinancing can allow you to remove your PMI. This can also lower monthly payments.
Make Supreme Lending Your Grand Prairie, Texas, Home Loan Provider
The city of Grand Prairie, Texas, offers family fun, friendly neighbors, and a smart place to live and work. We are your neighborhood lender, and we can help first-time homebuyers, current homeowners looking to upsize or downsize, or residents looking to refinance. Supreme Lending is one of the most respected lenders in Texas and we specialize in finding the right home loan program for our customers. Our mortgage professionals truly understand the lending landscape and can identify solutions that are suited to a borrower's circumstances. We'd love the opportunity to meet your Texas home loan needs. Put our mortgage professionals to the test. Contact us or give us a call today to get started!