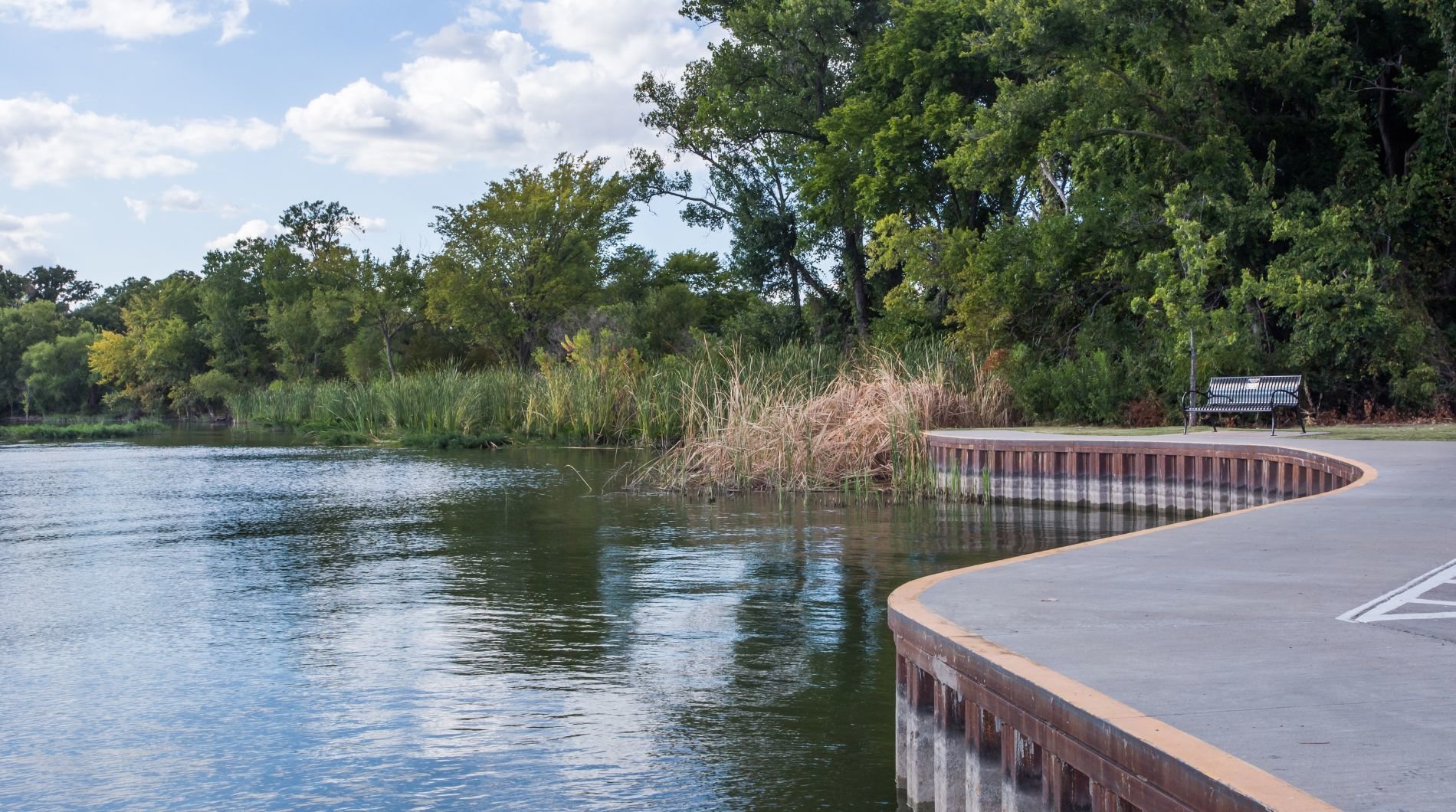 Supreme Lending is Here to Help our Fate Neighbors
A member of our dedicated team can get you started on your home financing journey and answer any questions you have about the home purchase or refinancing process.
Homeownership in Fate, Texas
In the heart of North Texas, you'll find the enchanting fusion of rural heritage and modern living known as Fate. With a growing population and a flourishing real estate market, this vibrant town has become a haven for prospective homeowners seeking a harmonious blend of small-town charm and contemporary amenities. As you embark on your homeownership journey, here are some intriguing facts and figures about Fate, TX:
2023 Fate Population

27,309

July 2023 Median Home Listing Price

$387,568

Growth Since 2020

48.16%

Public Schools

5
Rockwall County
Home Financing Options for Fate Residents
Fate offers an alluring combination of convenience and community. Carefully planned neighborhoods, a vibrant local economy, and easy access to major thoroughfares make Fate a magnet for families and individuals seeking an idyllic yet connected living experience. As your trusted mortgage lender in Texas, Supreme Lending's mission is to guide you through the mortgage process with integrity and expertise.
First-Time Homebuyer Loans for Future Fate Residents
Are you ready to embrace the joys of homeownership? We understand that navigating the world of mortgages can be daunting, especially for first-time buyers. The good news is that you have options, and we're here to help you make sense of them. From government-backed loans like FHA and VA to Conventional mortgages to meet your unique needs, Supreme Lending's team is dedicated to simplifying the process for you. Curious about the benefits of each loan type? We've got the answers. Our experts take the time to understand your financial situation and provide mortgage options, ensuring that you embark on your homeownership journey with confidence.
Conventional Home Loan

A Conventional loan is for borrowers with good credit, offering lower interest rates. First-time homebuyers only need a 3% down payment while non-first-time homebuyers need 5% down payment.

FHA Home Loan

Insured by the Federal Housing Administration, FHA loans have stricter guidelines, however it is more accessible to borrowers with lower credit scores. These loans require a low 3.5% down payment.

VA Home Loan

For eligible veterans and active-duty military personnel, the VA home loan program, guaranteed by the U.S. Department of Veterans Affairs, offers the opportunity to secure a mortgage with little or no down payment.
Contact Us to Get Prequalified
We are committed to delivering a SUPREME homebuying experience.
A Pathway to Refinancing in Fate
Homeownership is a dynamic journey, and your financing needs may evolve over time. Whether you're looking to tap into your home's equity or adjust the terms of your mortgage, refinancing could be a possibility. At Supreme Lending, we offer a diverse range of refinancing options, including Conventional, FHA, VA, and USDA loans. Our experienced team will simplify the refinancing process, helping you make informed decisions about the loan program that aligns with your goals. Wondering when the optimal time to refinance is? We're here to guide you through the decision-making process, ensuring that your mortgage choices are well-informed and advantageous.
Unlock home equity.

If you are a homeowner and you'd like access to your equity for home renovations, or to consolidate debt, our mortgage professionals will work with you to find the best refinance option for getting out cash.

Eliminate private mortgage insurance (PMI).

Private mortgage insurance can add hundreds of dollars to your mortgage payment, but you don't need to continue paying it long-term. You can remove PMI from your monthly payment after your home reaches 20% in equity.
Experienced Mortgage Professionals in Fate, TX
Supreme Lending is more than just a mortgage lender; we're your partners in turning your homeownership dreams into reality. Our dedicated professionals understand that Fate's appeal lies in its seamless blend of natural beauty and contemporary living. With a diverse portfolio of loan programs, we cater to the unique needs of Fate's homebuyers. As you explore the charming landscapes and thriving community of Fate, Texas, consider Supreme Lending your trusted mortgage guide. Together, we'll navigate the path of home financing, ensuring that you embrace a brighter future in this welcoming town. Get in touch with us today to take your first step towards making Fate your forever home.