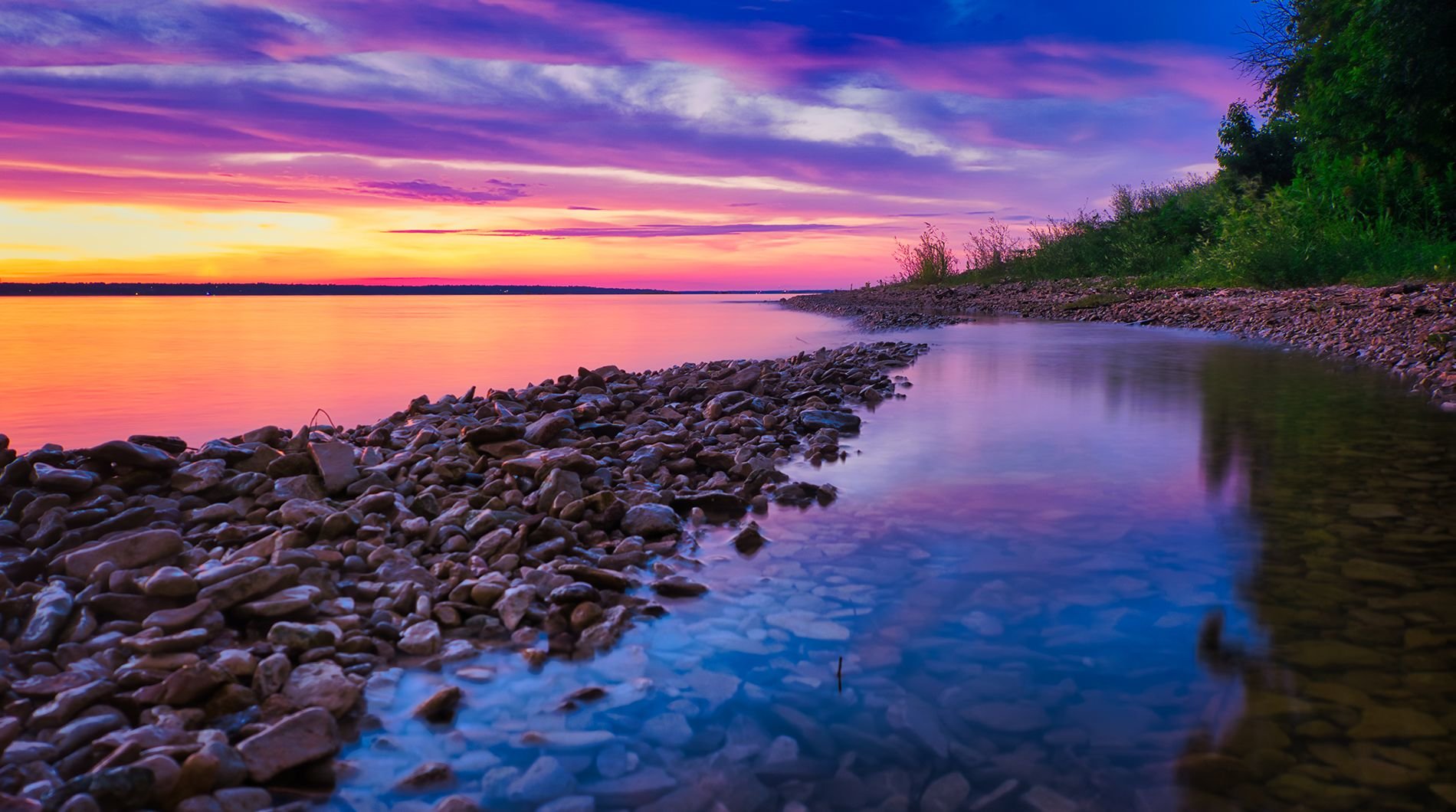 Supreme Lending is Here to Help our Denison Neighbors
A member of our dedicated team can get you started on your home financing journey and answer any questions you have about the home purchase or refinancing process.
Homeownership in Denison, Texas
A couple of things that set Denison, Texas, apart from other Texas cities are the breathtaking views along Lake Texoma, and the vibrant historic downtown area. The city also offers a variety of amenities including parks, museums, and specialty shops. If you are a first-time homebuyer considering a move to Denison, or if you are a current homeowner, here are some additional data points that may be of interest to you:
2023 Denison Population

26,494

April 2023 Median Home Listing Price

$232K

Percentage of Homes in Denison Priced < $200K in 2022

81%

Total Number of Schools in Denison (Public and Private)

20
Grayson County
Professionals for Home Loan Solutions in Denison, Texas
Compared to the rest of the country, Denison's cost of living is 18.1% lower than the average, making it a popular destination for retirees and first-time homebuyers alike. Whatever your reason for making Denison your home, you need a trusted mortgage professional you can turn to for home financing advice. As a local mortgage lender, many Texans turn to Supreme Lending. We've been helping first-time homebuyers and homeowners in Texas for over 20 years. Our hard-working and knowledgeable team is committed to making the home loan process as easy as possible. At Supreme Lending, we have a variety of loan programs that meet our customers' needs. Put our mortgage professionals to the test and you'll see why we're a leading local home loan provider in Texas.
Making the Home Loan Process an Easy Experience for First-Time Homebuyers
Not sure what type of home loan is best for you as a first-time homebuyer? Or how to go about getting a mortgage? First-time homebuyers in Texas have several home financing options, and Supreme lending can help you find the right mortgage solution. With our team on your side, you can expect a smooth home financing process to get the keys to your first home. Here are a few basic loan types we offer:
Conventional Home Loan

If you have a decent credit score and down payment, a Conventional home loan might be your best bet as a first-time homebuyer.

FHA Home Loan

If you have a mediocre credit score and could be relying on gift funds assistance with a down payment, a government-backed financing program such as an FHA loan may be a better fit.

VA Home Loan

If you are an active-duty service member, or if you are retired from the military, VA home loans offer no down payment options and low interest rates as a benefit.
Contact Us to Get Prequalified
We are committed to delivering a SUPREME homebuying experience.
Exploring Mortgage Refinance Options for Denison Homeowners
Is now the right time to replace your current mortgage with a new home loan? Let our Texas mortgage professionals know your goals as a homeowner with a refinance loan, and we'll track down a mortgage that meets your needs. We can look for a home loan that lowers your monthly payment, for example. If you are hoping to turn your home equity into a source of cash, we can help with that too. Or perhaps you are still paying private mortgage insurance and would like to see if you can remove that from your monthly payment.
Lower your monthly payment.

If lowering your monthly payment is your primary goal for a refinance, we will research our product portfolio to see if you can qualify for a lower interest rate.

Turn home equity into cash.

If you have built equity in your home, and you wish to turn that equity into a source of cash with your refinance, we can look at the best home loan options to achieve this goal.

Remove private mortgage insurance.

If you have enough equity in your home to remove your obligation to pay private mortgage insurance, we can find a refinance solution that meets this goal.
Let the Supreme Lending Team Meet Your Home Financing Needs
Supreme Lending offers a streamlined approach to obtaining a mortgage, and we strive to deliver the level of service that builds customers for life. As your local mortgage lender in Denison, Texas, our reputation is very important to us in the community. We have been building on this reputation since 1999. We will provide you with the support you need as you move through the home loan process. As mortgage professionals, we genuinely enjoy our work, and you can always count on us to put your goals and interests first. We would love the chance to serve as your home loan partner. Whether you are looking for a first-time homebuyer loan or you are a homeowner interested in a mortgage refinance in Denison, contact our office in Texas today.