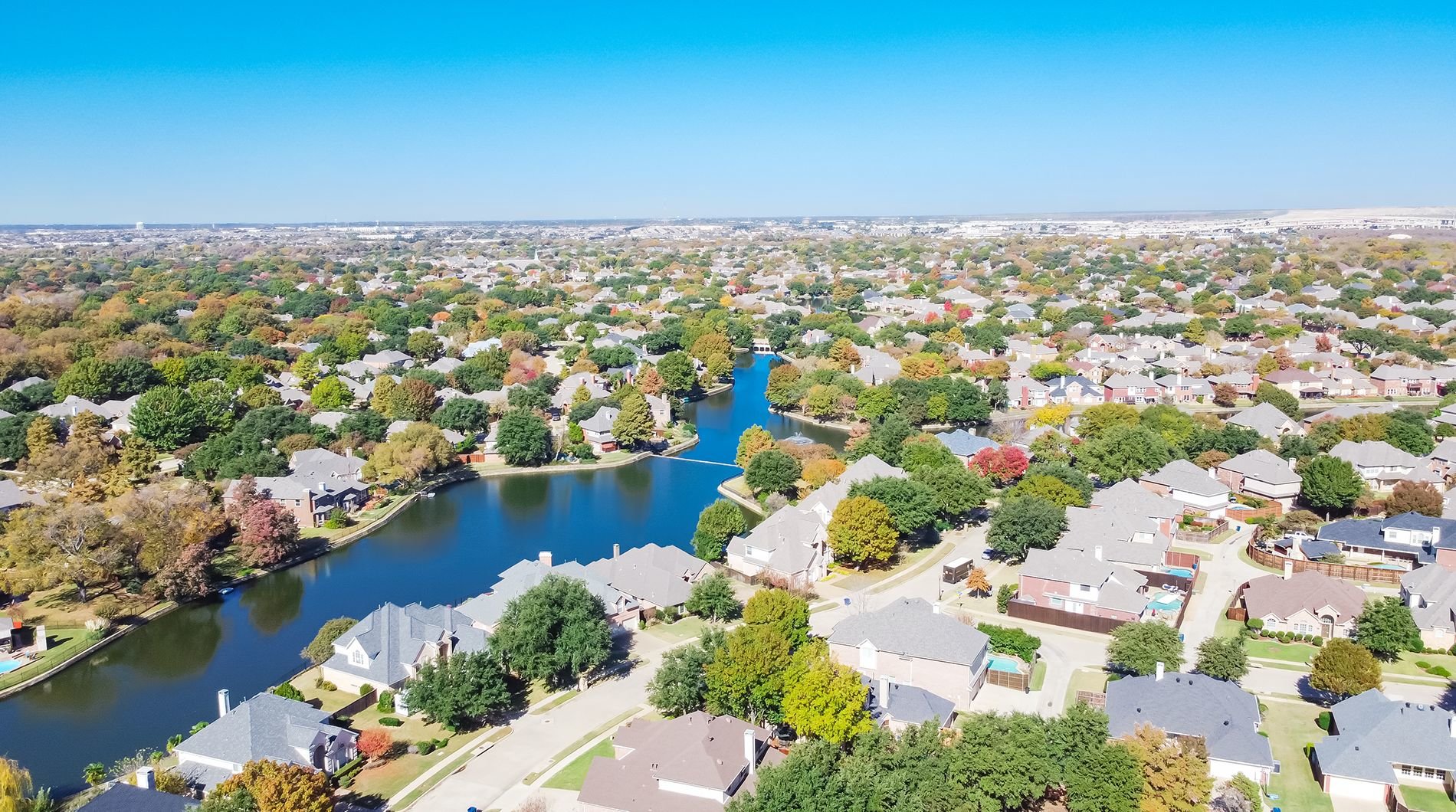 Supreme Lending is Here to Help our Coppell Neighbors
A member of our dedicated team can get you started on your home financing journey and answer any questions you have about the home purchase or refinancing process.
Homeownership in Coppell, Texas
Located in the heart of the Dallas-Fort Worth metroplex, Coppell, Texas, offers its residents a diverse, safe, and family-friendly place to live. Because of its central location, Coppell is close to major airports, sporting events, lakes, and parks. Coppell is also home to one of the highest-rated school districts in the DFW area. If you are planning to buy a home in Coppell, or you want to refinance your existing home, Supreme Lending has a team of mortgage professionals to help. Here is some additional information about the city of Coppell:
2023 Coppell Population

40,994

April 2023 Median Home Sale Price

$525K

Rank of Best Suburbs to live in Dallas-Fort Worth Area by Niche.com

1st

Total Number of Schools in Coppell (Public and Private)

38
Dallas and Denton Counties
The Local Mortgage Lender for Supreme Service in Coppell, Texas
Coppell offers its residents the best of the best when it comes to getting into the great outdoors with multiple parks and easy access to local lakes. Homeowners enjoy an ideal combination of having a small-town feel, but with big-city amenities. At Supreme Lending, our experienced and knowledgeable team is ready to serve your home financing needs in Coppell. As a local mortgage lender, we are committed to successfully helping you achieve your homeownership goals. We provide exceptional service to our Texas neighbors. We assist first-time homebuyers in Coppell, as well as current homeowners looking to refinance or replace their current home loan. Our friendly mortgage professionals work hard to find you the best-fit home loan option. Our five-star customer service and proactive communication make the home loan process as fast and hassle-free as possible.
Going the Extra Mile for Texas First-Time Homebuyers
As a first-time homebuyer, our mortgage professionals will be with you throughout the mortgage process, providing the support and answers you need. We go the extra mile as your local mortgage lender to make sure you have the best possible experience becoming a new homeowner. Supreme Lending can assist you with many loan types, including government-backed loans like FHA, VA, and USDA, or a Conventional loan if that better suits your needs and goals. Here is some basic information about each common loan type:
Conventional Home Loan

A Conventional loan may best suit your goal as a first-time homebuyer if you have good credit and want a more competitive interest rate. A Conventional home loan offers low down payment options as well.

FHA Home Loan

An FHA home loan may suit your needs best if your credit is less than ideal because of the more relaxed qualification guidelines. An FHA home loan also offers low down payment options.

VA Home Loan

A VA home loan may be the best fit for you if you are a veteran or active-duty service member. VA home loans offer very competitive interest rates and 100% financing for those who qualify.
Contact Us to Get Prequalified
We are committed to delivering a SUPREME homebuying experience.
Taking the Time to Understand Refinance Goals for Current Homeowners
In Coppell, Texas, 72% of the population owns their homes. If you are a current homeowner in Coppell, and you are thinking about a mortgage refinance, we can help. At Supreme Lending, we offer a wide range of home refinancing options. We will review your goals and your potential options and help you choose the best mortgage for your needs. We want you to feel confident in your decision and with your new home loan. For this reason, we take the time to understand your mortgage goals. Here are some common reasons for a mortgage refinance:
Remove private mortgage insurance (PMI).

Private mortgage insurance can add hundreds of dollars to your mortgage payment, but you don't need to continue paying it long-term. You can remove PMI from your monthly payment after your home reaches 20% in equity.

Cash out equity.

The average value of a home in Coppell has seen a significant increase over the last several years. If you are a homeowner and you'd like access to your equity for home renovations, or to consolidate debt, our mortgage professionals will work with you to find the best refinance option for getting out cash.

Increase long-term savings.

A refinance may help you increase your long-term savings if you can qualify for a lower interest rate, which will decrease the interest you pay over the length of the loan. A lower rate can also result in a smaller monthly mortgage payment.
Experienced and Knowledgeable Mortgage Professionals in Coppell, Texas
We understand that the process of getting a new home loan or refinancing your current mortgage can be overwhelming. Our knowledgeable Texas mortgage professionals will work closely with you to avoid any challenges or roadblocks. Supreme Lending has decades of lending experience, and learning from that experience, we understand the importance of providing highly personalized service to our Texas neighbors. We look forward to showing you why we are a leading mortgage lender in Coppell and across the country. If you are a first-time homebuyer looking forward to your first new home, or an seasoned homeowner looking to refinance, contact us today to learn more or to speak directly with one of our friendly, experienced team members.