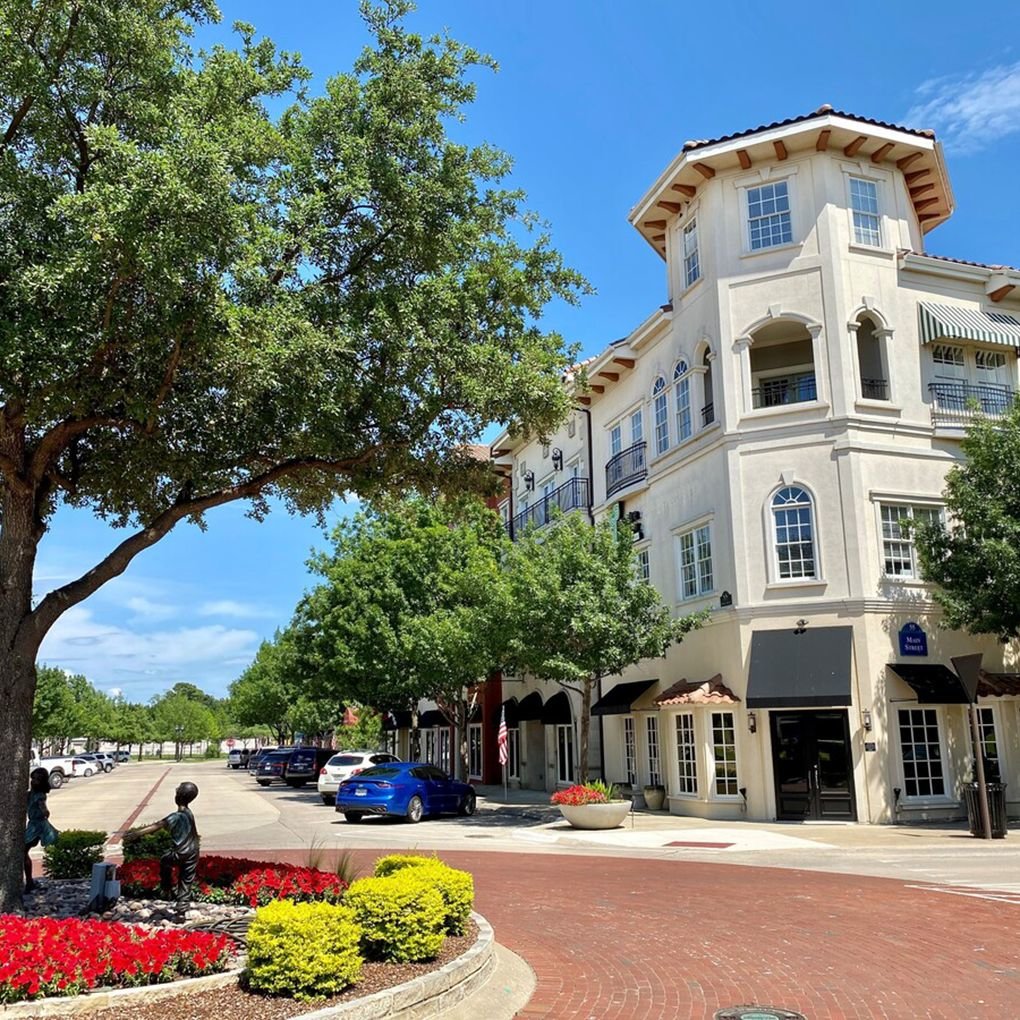 Supreme Lending is Here to Help our Colleyville Neighbors
A member of our dedicated team can get you started on your home financing journey and answer any questions you have about the home purchase or refinancing process.
Homeownership in Colleyville, Texas
Colleyville is consistently ranked as one of the safest cities in Texas, and was ranked the 9th safest city in Texas for 2023. When determining a location to live, most people take into account nearby schools, restaurants, and perhaps most importantly, safety in their prospective location. If you are looking for a safe place to call home in Texas, Colleyville should be at the top of your list. Supreme Lending is your local mortgage lender in Texas and we have an in-depth knowledge of the local market. Here are a few more stats you may find of interest if you live in or are considering calling Colleyville home:
2023 Colleyville Population

27,032

April 2023 Median Home Listing Price

$822K

Rank for Best Suburb to Raise a Family in the Dallas-Fort Worth Area

#7

Total Number of Schools in Colleyville (Public and Private)

26
Tarrant County
A Wide Range of Home Financing Options for Colleyville Residents
One of the best things about being a homeowner in Colleyville is its exceptional community amenities, including Colleyville parks and facilities and the Colleyville public library. As your local mortgage lender, the mortgage professionals at Supreme Lending are committed to providing exceptional service to our Colleyville neighbors. Colleyville is an attractive place to live for first-time homebuyers. Current residents enjoy the rural feel of the community. If you are looking to purchase a home or refinance your existing property, Supreme Lending is your go-to home loan lender. Our mortgage professionals can give you answers to all of your questions about home financing and provide expert guidance through the home loan process. We know the Texas lending industry, and our professional team understands the importance of finding a financing solution that fits your specific needs and goals.
First-Time Homebuyer Loans for Future Colleyville Residents
Do you meet the eligibility requirements for a government-insured mortgage? What are the benefits of a FHA home loan or a VA home loan? Could a Conventional mortgage be your most favorable financing option? You'll get the answers you need to all of your mortgage questions in becoming a homeowner. We're passionate about helping Texas residents buy their dream homes. We make getting a first-time homebuyer loan a smooth process. Our mortgage professionals will take the time to understand your individual situation and goals as a first-time homebuyer, explore your home loan options, and present you with a solution that best fits your needs. With Supreme Lending, you'll have peace of mind throughout the home loan journey. Here is a quick overview at some of the primary home loan types we offer:
Conventional Home Loan

Some benefits of a Conventional home loan include competitive interest rates and low down payment options for borrowers with solid credit.

FHA Home Loan

Benefits of an FHA home loan include more flexible credit score and lower debt-to-income (DTI) requirements for qualification.

VA Home Loan

Some of the benefits of a VA home loan include no down payment requirement, competitive interest rates, and limited closing costs for qualifying active duty servicemembers and veterans.
Contact Us to Get Prequalified
We are committed to delivering a SUPREME homebuying experience.
Home Loan Refinancing Programs for Colleyville, Texas Homeowners
Can you get a lower interest rate and more affordable monthly payments by refinancing your Texas home? Can a mortgage refinance provide you with a source of cash? Supreme Lending has the answers you are looking for. We're here to guide your home loan refinancing journey from start to finish. Whatever your goals, we have the home refinancing solution for you. Here are some common reasons our customers come to us for a home loan refinance:
Cash-out refinance.

Cash-out refinancing allows you to replace your current mortgage with a new one for more than you owe, giving you the difference in cash.

Rate-and-term refinance.

A rate-and-term mortgage refinance can allow you to change the terms of your current loan and replace them with terms that are more favorable for you.

Private mortgage insurance (PMI) refinance.

Homeowners with 20% or more in equity can refinance to get rid of private mortgage insurance to lower monthly payments.
Let Supreme Lending Meet Your Texas Home Financing Needs
Colleyville offers its residents easy access to many amenities, including parks, restaurants, and shopping. Supreme Lending offers Colleyville residents easy access to a wide range of home financing solutions for first-time homebuyers and existing homeowners. We are your local mortgage lender, and we are one of the top-rated lenders in Texas. Supreme Lending is ready to be your expert partner. We're deeply committed to providing superior customer service. Our mortgage professionals are ready to walk you through every step of the borrowing process. As your mortgage loan provider, we'll do what it takes to eliminate any barriers in your way and get you to the closing table. To learn more about how we can serve you in getting the right home loan for you, contact us today.