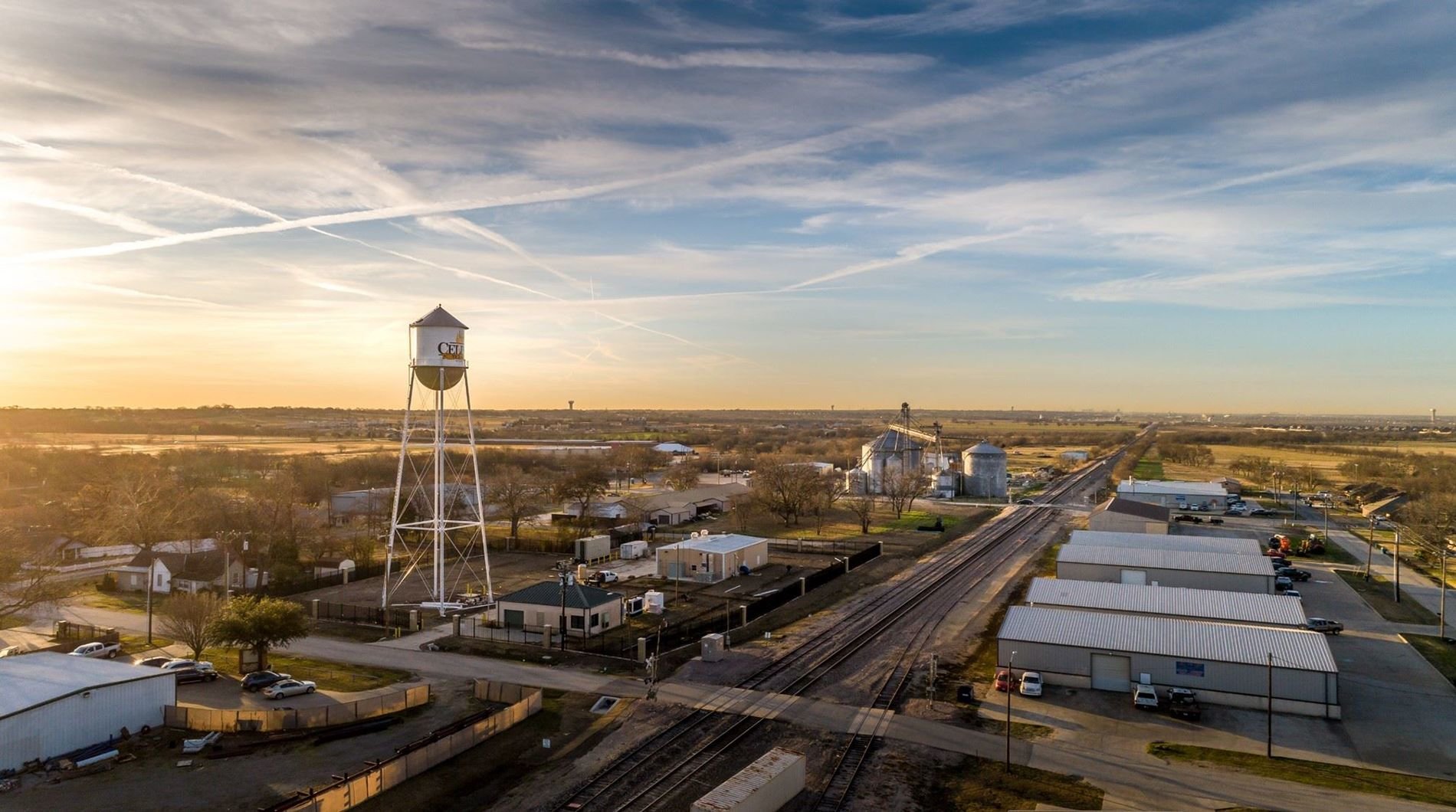 Supreme Lending is Here to Help our Celina Neighbors
A member of our dedicated team can get you started on your home financing journey and answer any questions you have about the home purchase or refinancing process.
Homeownership in Celina, Texas
Celina gets the crown for being the fastest-growing city in North Texas, according to Dallas Business Journal. The reason? Primarily because of its location between two major thoroughfares to the metroplex: Preston Road and the Dallas North Tollway. But current residents of Celina will tell you it feels like living in a small town with its community events and friendly folks. This contrast is what makes Celina so attractive for first-time homebuyers. Supreme Lending is proud to be a neighborhood lender in Celina; our roots started in Texas, and now we have grown into one of the top mortgage lenders. Here are a few more facts about Celina that current and future homeowners alike may find useful:
2023 Celina Population

43,081

April 2023 Median Home Sale Price

$589K

Celina's Rate of Growth Since 2020

143.4%

Total Number of Schools in Celina (Public and Private)

7
Collin County
Home Loans Made Simple in Celina, Texas
Celina residents love the simplicity of rural life—local outdoor movie nights, friendly neighborhoods, events at Town Square, or the Celina Friday Night Market. At Supreme Lending, we believe in simplifying the mortgage process for our first-time homebuyers and mortgage refinance customers to give them the best home loan experience possible. Many of our customers find the mortgage process confusing or frustrating. Fortunately, our mortgage professionals are here to help. Our experienced team goes the extra mile to make mortgages easy to understand. We are happy to answer any questions, share information, and offer honest advice. As your local mortgage lender in Texas, we have what it takes to find you the right first-time homebuyer loan or refinance loan, and we are ready to provide the support you need at every turn.
The Right Loan to Suit Your Needs as a First-Time Homebuyer
Working with mortgage professionals that are familiar with the Texas lending landscape can be very beneficial for first-time homebuyers in Celina. As a local mortgage lender, our team at Supreme Lending has the expertise to help make the road to homeownership easier to navigate. We have a wide range of loan programs for first-time homebuyers to choose from. A Conventional home loan may suit some first-time homebuyers, while an FHA or VA loan could be the right choice for others. We are here to help you find the right home loan for you. Here are some basics for each loan type.
Conventional Home Loan

A Conventional home loan is typically best suited for homebuyers with a good credit score. Supreme Lending offers competitive rates for first-time homebuyers that qualify for a Conventional mortgage.

FHA Home Loan

An FHA loan may be best suited for first-time homebuyers who have an average credit score or don't have a large down payment. The qualifications for FHA home loans are more flexible than Conventional home loans.

VA Home Loan

A VA loan is typically best suited for veterans and active-duty service members. Insured by the U.S. Department of Veterans Affairs, these loans have competitive interest rates and no down payment requirement for those who qualify.
Contact Us to Get Prequalified
We are committed to delivering a SUPREME homebuying experience.
Help to Achieve Your Refinance Goals
You may be asking yourself if it is the right time for a mortgage refinance on your Celina, Texas home. Supreme Lending can help you decide when to take the leap, and we can make sure your new home loan is beneficial for you long-term. As a homeowner, let us know what you hope to achieve with a refinance and our experienced mortgage professionals will help you find a home loan that meets your needs. If your goal is to get a lower interest rate or to reduce your monthly payments, we have you covered. Or if you'd like to stop paying private mortgage insurance or turn your home equity into cash, you can count on us to help.
Get a lower interest rate.

We can work with you to see if a lower interest rate might be a possibility. If your credit score or debt-to-income ratio have improved since your original mortgage, you may qualify for better terms.

Reduce your monthly payment.

We will be happy to take a look at your situation and see if there is the possibility of reducing your monthly payment. This might be achieved if you are able to remove private mortgage insurance (PMI) or by improving your loan terms.

Turn home equity into cash.

Our mortgage professionals can also see if you are eligible for a cash-out refinance. If you are, you can use the cash from your equity any way you wish—for renovations, to pay off high interest debt, or even to pursue a business opportunity.
Providing Five-Star Service to our Celina Customers
Our mortgage professionals keep a close eye on the ever-changing mortgage industry at Supreme Lending. This gives us an edge when it comes to finding the best home financing program for our individual clients' needs. We have been a local mortgage lender in Texas since 1999. We're proud to now be a leading home loan provider in Texas and across the United States. Supreme Lending is a Texas mortgage company that first-time homebuyers and homeowners can trust. We are known for our commitment to providing five-star customer service to our clients. We are passionate about helping Celina residents realize their homeownership goals. Contact us today, we would be proud to guide you in achieving your goals.